Numerical Analysis & Optimisation of A Carbon Fibre Composite Fishing Rod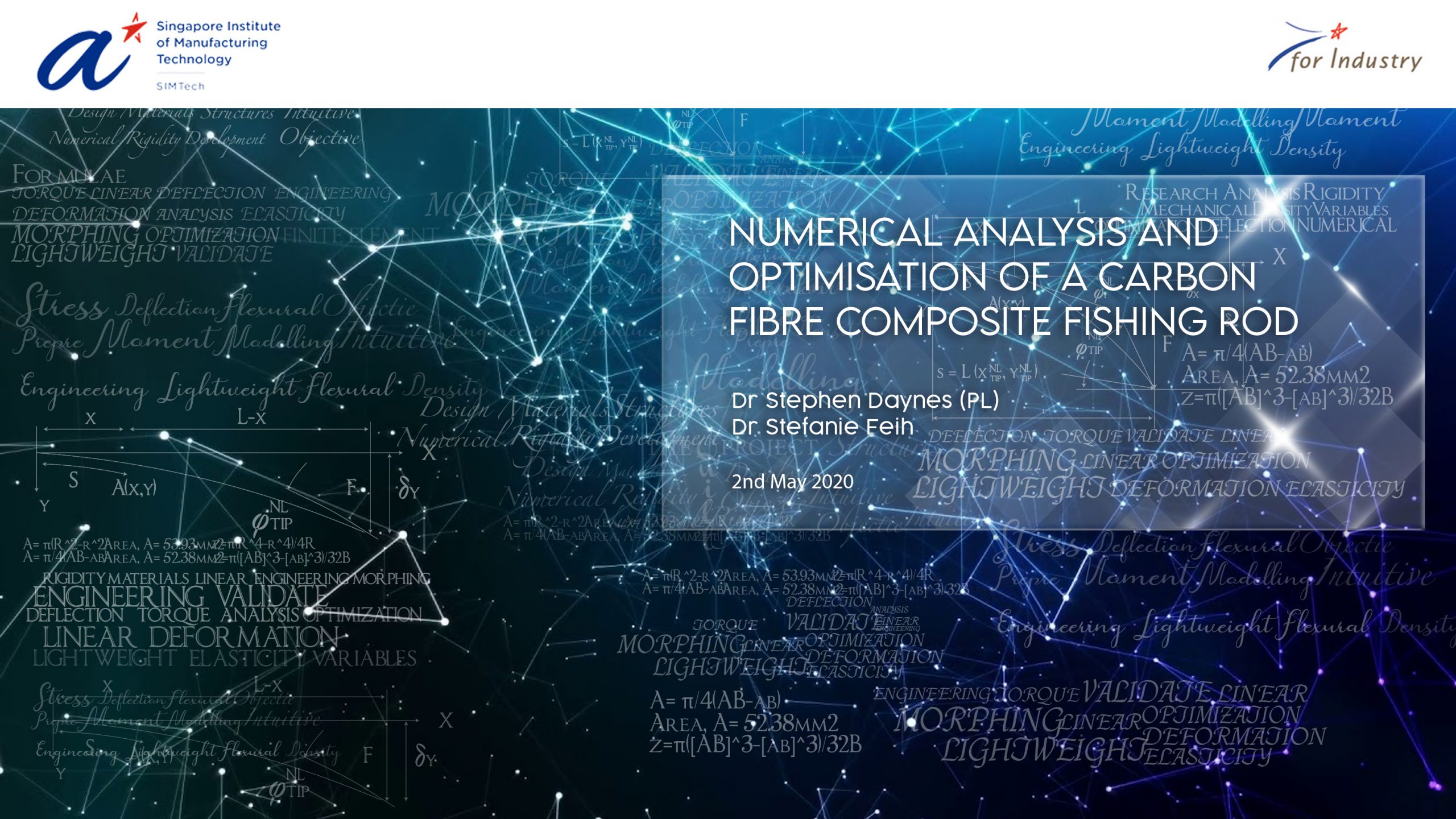 In April 2020, Temple Reef commissioned the Agency for Science, Technology and Research's (A*STAR) Singapore Institute of Manufacturing Technology (SIMTech)to carry out research and development of a lightweight carbon fibre composite fishing rod.   
Phase 1 of PROJECT QUILL – Numerical Analysis & Optimization of A Carbon Fibre Composite Fishing Rod for Weight Reduction is earmarked.
SIMTech is a Science and Technology Organization that develops high-value manufacturing technology and human capital to enhance the competitiveness of Singapore's manufacturing industry. It collaborates with various multinational and local companies in the precision engineering, MedTech, aerospace, automotive, marine, oil & gas, electronics, semiconductor, logistics, and other sectors.
Leading this project is Dr Stephen Daynes, Doctor of Philosophy (PhD) in Aerospace Engineering. Dr Daynes specializes in composite structures and advance finite element analysis and optimization techniques.  
Supervising this project is Dr Stefanie Feih, Doctor of Philosophy (PhD), Cambridge University.  Dr Feih has over 20 years of international research experience in Lightweight Design.
Project Scope – Confidential at time of print.